Private island paradise that offers a blissful escape from the hustle and bustle of Singapore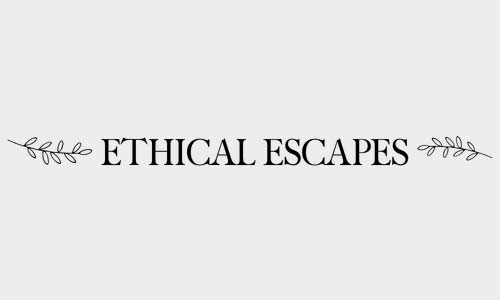 ---
.:
Nikoi Island is a private island paradise that offers a blissful escape from the hustle and bustle of Singapore. Located just 85 km away, Nikoi is a 15-hectare island ringed with white sandy beaches, turquoise waters, and vibrant coral reefs. It is the perfect place to relax, unwind, and reconnect with nature and yourself.
Nikoi Island has 21 beachfront villas, each built with natural materials and designed to blend in with the surroundings. The villas are spacious and airy, with high ceilings, thatched roofs, and wooden floors. They have king-sized beds, ceiling fans, outdoor showers, and private verandas with sun loungers and hammocks. Some villas also have lofts with extra beds, ideal for families or groups. There are no TVs or air-conditioning, but you won't miss them as you enjoy the sea breeze and the sound of the waves.
The island has two dining areas, one on the main beach and one on the west beach. Both serve delicious Indonesian and Western dishes, made with fresh local ingredients and seafood. You can choose to dine at the communal tables or in your own private gazebo. There is also a bar that offers a selection of cocktails, wines, beers, and juices. You can enjoy your drinks at the bar, on the beach, or by the pool.
The pool is a stunning infinity pool that overlooks the ocean. It is surrounded by sunbeds and umbrellas, where you can soak up the sun or relax in the shade. There is also a spa that offers massages and treatments using natural products. You can pamper yourself in one of the treatment rooms or in your own villa.
If you are feeling adventurous, there are plenty of activities to keep you entertained on Nikoi Island. You can explore the island by foot or by bike, discovering its lush forests and wildlife. You can also snorkel or dive in the crystal-clear water, marveling at the colorful corals and fish. You can kayak or paddle board around the island, or sail to nearby islands on a traditional boat. You can also play tennis, croquet, boules, or beach volleyball on the island's courts and fields. For kids, there is a playground with swings, slides, and wooden toys. There is also a kids club that organizes fun and educational activities for children of all ages.
Nikoi Island is part of the Riau Archipelago, a group of islands in Indonesia that are rich in history and culture. The archipelago was once a trading hub for spices, textiles, and metals between Asia and Europe. It was also a place of refuge for exiled princes, pirates, and rebels. Today, the archipelago is home to diverse ethnic groups such as Malays, Chinese, Bugis, Minangkabau, Javanese, and Batak. You can learn more about their traditions and customs by visiting their villages, markets, temples, mosques, and museums.
---
Nikoi Island is not only a beautiful destination, but also a responsible one. The island is committed to sustainability and community impact and empowerment. It uses renewable energy sources such as solar panels and wind turbines to power its facilities. It also recycles its waste and composts its organic materials. It conserves water by using rainwater harvesting and greywater systems. It protects its natural environment by planting native trees, restoring coral reefs, and supporting wildlife conservation projects.
Nikoi Island also supports its local community by providing employment opportunities, training programs, and scholarships for its staff and their families. It also funds various social initiatives such as health clinics, schools, libraries, and women's groups through its foundation. It promotes local culture by showcasing local art, music, dance, and crafts on the island.
---
Getting to Nikoi Island is easy and convenient from Singapore. You can take a ferry from Tanah Merah Ferry Terminal to Bintan Resorts Ferry Terminal in about an hour. From there, you can take a car ride to Kawal Jetty in about an hour as well. Then you can board Nikoi's private boat that will take you to the island in 20 minutes.
Ethical credentials:
Actively reduces consumption
Ecosystem preservation
Wildlife protection or rescue
Sustainable build
Recycling
Facilities:
Spa
Kids club
Restaurant
Wifi
Babysitting
Room capacity:
Up to 2
Up to 4
Up to 8
Over 8
Activities:
Hiking
Cycling
Climbing
Watersports
Tennis
Diving