Award-winning lodge situated on the banks of the Pacuare River, one of the world's most scenic and exciting rivers for rafting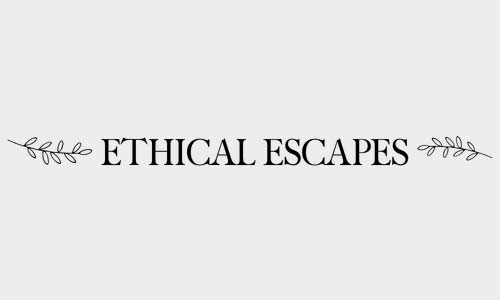 ---
.:
Pacuare Lodge is a hidden gem in the heart of the Costa Rican rainforest, where you can experience the thrill of white-water rafting, the beauty of nature, and the luxury of eco-friendly accommodation. This award-winning lodge is situated on the banks of the Pacuare River, one of the world's most scenic and exciting rivers for rafting. The only way to get to and from the lodge is by rafting, which adds to the sense of adventure and exclusivity.
The lodge has 20 suites, each with a unique design and location. You can choose from river-view suites, garden-view suites, canopy suites, or the spectacular jaguar and linda vista villas. All of them feature a king-size bed, a private balcony, a hammock, and an outdoor shower. The villas also have a private plunge pool, a fireplace, and a spacious living area. The decor is inspired by the indigenous Cabécar culture, using natural materials such as wood, bamboo, and thatch.
The lodge offers a range of facilities and services to make your stay comfortable and enjoyable. You can relax in the infinity pool, enjoy a massage in the spa, or join a yoga class in the open-air pavilion. You can also savour delicious meals in the restaurant, which uses organic and local ingredients to create dishes that reflect the Costa Rican cuisine. The lodge also has a bar, a lounge, a library, and a gift shop.
The main attraction of Pacuare Lodge is the variety of activities that you can do in the surrounding area. You can raft on the Pacuare River, which has rapids ranging from class II to IV, and enjoy the stunning scenery of waterfalls, canyons, and forests. You can also hike in the rainforest, visit a Cabécar village, zip-line through the canopy, or take a birdwatching tour. The lodge provides all the equipment and guides that you need for these activities.
Pacuare Lodge is not only a place to have fun and relax; it is also a place to learn and contribute. The lodge is committed to sustainability and social responsibility, and has received several awards and certifications for its environmental and community practices. The lodge uses solar power, rainwater harvesting, composting, recycling, and organic farming to reduce its ecological footprint. It also employs local staff, supports local artisans and farmers, and funds education and health projects for the Cabécar people. The lodge organises cultural events and workshops to share the Cabécar traditions and values with its guests.
The east coast of Costa Rica is a region of contrasts and diversity. It has mountains, volcanoes, rivers, lakes, beaches, islands, and coral reefs. It is home to a rich flora and fauna, including monkeys, sloths, toucans, macaws, turtles, dolphins, and whales. It is also a melting pot of cultures, with influences from Africa, Europe, Asia, and indigenous groups. You can explore this region by visiting places such as Tortuguero National Park, Cahuita National Park, Puerto Viejo de Talamanca, or Limon.
To get to Pacuare Lodge, you need to fly to San Jose International Airport (SJO) or Pavas International Airport (Tobias Bolaños). From there, you can take a private charter flight with Böëna's Xplore Air service to Guapiles Airport1, which takes about 25 minutes. Then you need to drive for about two hours through the Talamanca Mountains to reach the Pacuare River. Alternatively, you can drive from San Jose to Siquirres2, which takes about three hours. Then you need to take a shuttle bus to Tres Equis3, where you will start your rafting adventure.
The room rate at Pacuare Lodge starts from $590 per night for two people, including breakfast, lunch, dinner, snacks, drinks (except alcoholic beverages), rafting transfers (in/out), use of private installations at river arrival/departure area (showers/lockers), professional guides & equipment for all rafting tours & excursions within Pacuare Lodge's property. The suites can accommodate up to four people (two adults and two children). The lodge welcomes children over 12 years old and has some accessible rooms.
Activities:
Hiking
Watersports
Cultural visit
Yoga
Birdwatching