Republished content: Read the original post
Shinta Mani Hotels will open its first property outside Cambodia when it launches the Shinta Mani Mustang – A Bensley Collection luxury lodge in Nepal in March 2023.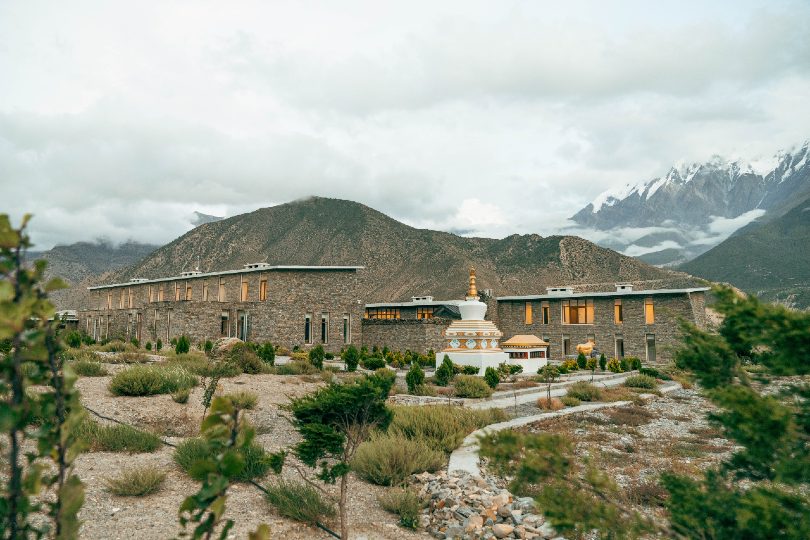 The Shinta Mani Mustang – A Bensley Collection luxury lodge will offer 29 suites
Each of the 29 suites is designed in the style of a traditional Tibetan home with an open-plan bedroom combined with a living area and a separate bathroom, providing 45-square-metres of space. Floor to ceiling windows offer views of the nearby Nilgiri mountain.
Dining options include the 60-seat Nilgiri Restaurant and a large outdoor dining patio where modern Nepal cuisine and western cuisine will be served, using locally sourced and foraged produce. The Aara Bar is named after an exotic local Tibetan and Sherpa liquor. There is also an activity room which can be used for meetings, presentations or yoga and exercise classes.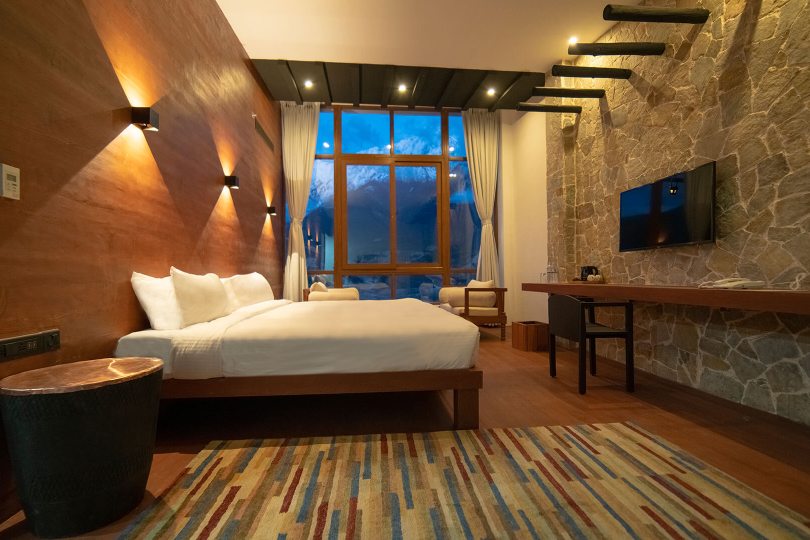 Suites offer views across the neighbouring mountains
The Wellness Center has two treatment suites with floor-to-ceiling windows facing the mountains, each with a hot plunge pool, steam room, sauna, shower and two massage beds. The Tibetan wellness programme is being developed by a local 11th-generation Tibetan Amchi doctor, using traditional herbal medicine.
Guests will be invited to join activities include trekking, horse riding, rock climbing, cycling, archery, hiking and helicopter tours.
The interiors are being overseen by American designer and Shinta Mani Hotels co-owner Bill Bensley, and feature a warm palette and unique furniture made from recycled materials.
Bensley said: "This is perhaps one of the most exciting projects we have ever had. I have never seen such wildly dramatic landscapes as the mountains and valleys of Mustang, and am thrilled that Shinta Mani can be the first to introduce this Forbidden Kingdom to international adventurers – and all the more so under the special wing of the Bensley Collection."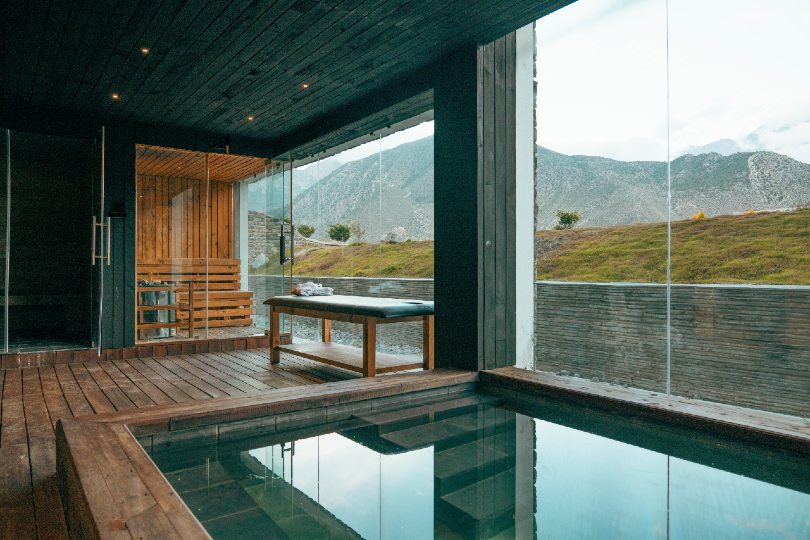 Guests will be able to use the sauna in the Wellness Center
The property is in partnership with the Kathmandu-based Sherpa Hospitality Group, and the group's owner Namgyal Sherpa added: "Our group has been promoting experiential travel in remote areas of Nepal for many years now. It was our dream to create world-class, luxury hotel experiences in the Himalayas and we couldn't find a better partner than Shinta Mani Hotels to collaborate with on this vision as we share similar values.
"We are very excited to be pushing the boundaries and creating a new and exciting project that will position Nepal as a quality, luxury destination and not just for budget travellers."
All-inclusive rates will start from $1,700 per couple per night for a minimum five-night stay, plus applicable service charge and government taxes.