Family-owned and friendly boutique hotel with spellbinding ocean views and top notch locally-produced food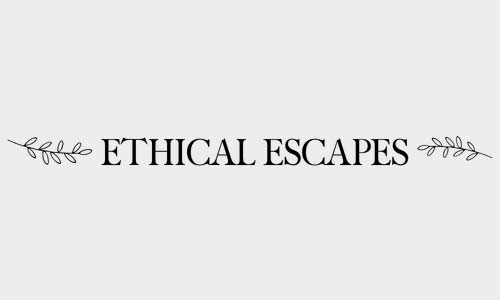 ---
.:
Salinda Resort Phu Quoc Island: A Luxury Boutique Resort on the Pearl Island
If you are looking for a relaxing and indulgent getaway on one of Vietnam's most beautiful islands, look no further than Salinda Resort Phu Quoc Island. This five-star boutique resort is located on the pristine white sands of Long Beach, just a 10-minute drive from the main town of Duong Dong and the international airport. Here, you can enjoy the best of both worlds: a tranquil and elegant stay in a spacious and stylish room, suite or villa, and a fun and exciting exploration of the island's natural and cultural attractions.
Salinda Resort features 121 luxury rooms, suites and villas, each with a balcony or terrace overlooking the garden, the pool or the sea. The rooms are decorated in contemporary style with local artistic touches, and equipped with all the modern amenities you need, such as air conditioning, flat-screen TV, minibar, coffee maker, and free Wi-Fi. The bathrooms are spacious and luxurious, with rain showers, bathtubs, bathrobes, slippers, and organic toiletries made from local herbs.
The resort also boasts three unique restaurants and two bars, offering a variety of cuisines and drinks to suit your taste and mood. You can savour authentic Vietnamese dishes at Salinda Restaurant, enjoy Italian classics at il Muro Italiano Restaurant², or indulge in Indian flavours at Namaste India Restaurant³. You can also sip cocktails at the Lobby Lounge or the Pool Bar, while watching the sunset over the ocean.
Salinda Resort is not just a place to relax, but also a place to rejuvenate and discover. The resort offers a range of facilities and services that will make your stay more enjoyable and memorable. You can swim in the saltwater infinity pool, work out in the fitness centre, pamper yourself in the spa, or join a yoga class. You can also take advantage of the free bicycle rental, the free shuttle bus to Duong Dong town, or the free airport transfer. The resort also provides a kids' club, a library, a gift shop, and a tour desk.
Salinda Resort is also a perfect base to explore Phu Quoc Island, also known as the Pearl Island for its rich natural resources and biodiversity. The island is part of the Kien Giang Biosphere Reserve, which is recognised by UNESCO as a World Heritage Site. You can snorkel or dive in the crystal-clear waters and admire the coral reefs and marine life⁴, hike or bike through the tropical forests and waterfalls⁵, visit the historical sites and local villages, or sample the famous fish sauce and pepper.
Salinda Resort is more than just a luxury boutique resort; it is also a leader in sustainability and social responsibility. The resort operates on solar power, uses water from its own desalination plant, recycles waste, and supports local communities and businesses. The resort also contributes to various environmental and educational projects that aim to protect and improve the island's ecosystem and livelihoods. By staying at Salinda Resort, you are not only enjoying a wonderful holiday, but also helping to make a positive difference for this beautiful island.
The room rate at Salinda Resort Phu Quoc Island starts from $180 USD per night (based on double occupancy), which includes accommodation, breakfast buffet, welcome drink, fruit basket, daily turndown service,
and free Wi-Fi. The room capacity is two adults per room (except for some villas which can accommodate up to six adults). The resort welcomes children of all ages (children under 6 years stay for free; children aged 6-11 years are charged at 50% of adult rate). The resort is wheelchair accessible in some areas.