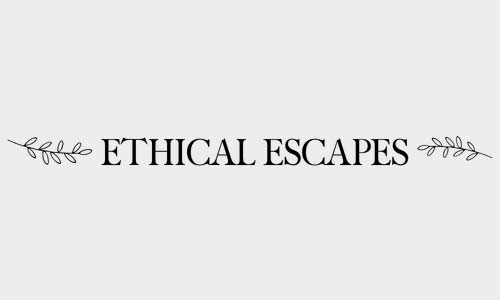 ---
.:
Teak villas
Zero km produce
Overwater spa villas
Barefoot luxe
Snorkel with turtles, horseriding, biking
Zero plastic, no air con, organic food
100% profits go to Ratua Foundation
Amazing diving
Ratua Island Resort & Spa is a hidden gem in the Vanuatu archipelago, a place where you can experience the magic of nature and the warmth of the local culture. This eco-luxe resort is set on a private island of 146 acres, surrounded by tropical gardens, sandy beaches, lagoons and coral reefs. It offers a unique blend of rustic charm and modern comfort, with 14 Indonesian-style villas and 2 luxury safari tents, all built from 200-year-old teak wood and featuring private decks or beaches with stunning views. Whether you are looking for a romantic getaway, a family adventure or a solo retreat, Ratua Island Resort & Spa has something for everyone.
The villas and tents are spacious and airy, with high ceilings, wooden floors and furniture, and colourful fabrics. They are equipped with refrigerators, wardrobes, bathrobes, toiletries and towels, and have en suite bathrooms with showers or bathtubs. Some villas have four-poster beds, outdoor bathtubs or hammocks. The tents are located on the beachfront, with king-size beds, fans and mosquito nets. All accommodation options have free WiFi access at the Yacht Club, which is the main hub of the resort. Here you can enjoy delicious organic meals, cocktails and live entertainment, as well as play games or read books in the lounge area.
The resort offers a range of facilities and activities to make your stay memorable and enjoyable. You can relax at the Sunny Spa, an over-water pavilion that offers treatments using organic products from the island's own garden. You can also swim in the crystal-clear water, snorkel or dive among the colourful fish and corals, kayak or paddle board in the lagoon, or sail or fish on a traditional outrigger canoe. If you are feeling more adventurous, you can explore the island on foot or by bike, visit the ranch with more than 16 horses and ride or swim with them, or join a guided tour to the nearby Malo blue hole, a natural pool of fresh water in the forest. You can also learn about the local culture and history by visiting the village of Ratua, where you can witness a traditional kava ceremony, a water music performance or an island roast.
Ratua Island Resort & Spa is not only a place to enjoy yourself, but also a place to make a difference. The resort is committed to sustainability and community empowerment, and operates as a non-profit organisation that supports various social and environmental projects in Vanuatu. The resort uses solar power and rainwater harvesting systems, recycles waste and composts organic materials, grows its own fruits and vegetables, and sources most of its products locally. The resort also employs local staff and provides them with training and education opportunities. The resort supports several initiatives that benefit the local community, such as building schools and health centres, providing scholarships and micro-loans, promoting women's empowerment and cultural preservation, and protecting marine life and biodiversity.
Ratua Island Resort & Spa is located in Espiritu Santo, the largest island in Vanuatu and one of the most diverse and beautiful destinations in the South Pacific. Espiritu Santo offers a variety of natural wonders and cultural attractions to explore, such as white-sand beaches, blue holes, waterfalls, caves, volcanoes, rainforests, plantations and World War II relics. You can also experience the rich and vibrant culture of Vanuatu by visiting local villages and markets, attending festivals and ceremonies, or watching dances and music performances.
To get to Ratua Island Resort & Spa, you need to fly to Port-Vila on Efate island (the capital of Vanuatu) from your international destination (such as Australia or New Zealand), then take another flight to Luganville on Espiritu Santo island (about 1 hour). From Luganville airport (also known as Pekoa airport), you can take a taxi or arrange a transfer to Ratua's private jetty (about 30 minutes), where you will board a boat that will take you to the resort (another 30 minutes). Alternatively, you can fly directly to Ratua's private airstrip (700 metres long) from Port-Vila or Luganville on a chartered plane (subject to availability).
The room rate at Ratua Island Resort & Spa starts from $450 USD per night for two people (including breakfast), depending on the season and the type of accommodation. The room capacity ranges from 2 to 6 people per villa or tent. The resort welcomes children of all ages (with special rates for kids under 12) and offers babysitting services if needed. The resort is accessible by boat or plane only (no road access).
Ethical credentials:
Limits plastic use
Actively reduces consumption
Funds projects
Local or organic food