Tranquil lodge that offers a rare opportunity to experience the beauty and majesty of the River Nile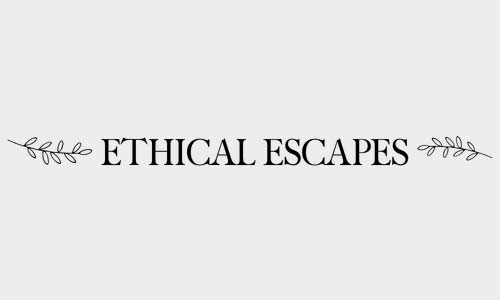 ---
.:
Nile Safari Lodge is a stunning eco-lodge that offers a rare opportunity to experience the beauty and majesty of the River Nile in a tranquil and luxurious setting. Perched on an elevated rise on the southern bank of the river, the lodge boasts unrivalled views of the water and the wildlife that inhabit it. From your private deck, you can watch herds of elephants, hippos, crocodiles and other animals as they come to drink and bathe in the river. You can also spot over 450 species of birds, including the elusive shoebill stork, which is endemic to this region.
The lodge has been recently renovated and refurbished to offer modern comforts and amenities while preserving its rustic charm and eco-friendly ethos. The accommodation consists of eight spacious and stylish bandas, each with a thatched roof, wooden floors, en-suite bathroom and outdoor shower. The bandas are divided into three categories: deluxe, exclusive and family. The deluxe bandas have king-size beds, ceiling fans, mosquito nets and solar-powered lighting. The exclusive bandas have the same features as the deluxe ones, plus air-conditioning, mini-fridges, coffee makers and private plunge pools. The family villa has two bedrooms, a living room, a kitchenette and a large deck with a jacuzzi.
The main area of the lodge features a cozy lounge with a fireplace, a library with books and games, a bar with a selection of drinks and snacks, and a restaurant that serves delicious meals made with fresh and organic ingredients. The restaurant also caters for special dietary requirements and offers picnic baskets for guests who want to enjoy their lunch in the bush. The lodge also has an infinity pool that overlooks the river, a floating massage house where you can relax and rejuvenate your body and mind, and a gift shop where you can buy souvenirs and local crafts.
The lodge offers a variety of activities for guests to explore the surrounding nature and culture. You can go on game drives in Murchison Falls National Park, which is home to lions, leopards, giraffes, buffaloes, antelopes and more. You can also take a boat cruise on the Nile and witness the spectacular Murchison Falls, where the river plunges 43 meters into a narrow gorge. You can also hike to the top of the falls and enjoy a brunch with panoramic views. Other activities include chimpanzee trekking in Budongo Forest Reserve, fishing for Nile perch and tiger fish, rhino tracking at Ziwa Rhino Sanctuary, bird watching along the river banks and in the forest, and visiting local communities to learn about their traditions and customs.
The lodge is located in Murchison Falls National Park, which is Uganda's largest and oldest national park. The park covers an area of 3,840 square kilometers and spans four districts: Masindi, Buliisa, Nwoya and Kiryandongo. The park is named after the Murchison Falls, which are also known as Kabalega Falls or Kabarega Falls in honor of the former king of Bunyoro. The park is part of the Murchison Falls Conservation Area (MFCA), which also includes Bugungu Wildlife Reserve, Karuma Wildlife Reserve and Budongo Forest Reserve.
---
Nile Safari Lodge is committed to sustainability and community empowerment. The lodge uses solar power for lighting and water heating, rainwater harvesting for irrigation, biodegradable toiletries for guests, organic farming for food production, and recycling for waste management. The lodge also supports local conservation projects such as the Uganda Wildlife Authority (UWA), the Uganda Conservation Foundation (UCF) and the Jane Goodall Institute (JGI). The lodge also employs local staff and provides them with training and development opportunities. The lodge also sources its supplies from local vendors and artisans, and contributes to community initiatives such as education, health care and infrastructure.
---
The lodge is accessible by road or by air. By road, it takes about five hours to drive from Kampala to Masindi town, where you can enter the park through Kichumbanyobo gate. From there, it takes another hour to reach Paraa ferry crossing point, where you can cross the river by boat to reach the lodge. By air, it takes about one hour to fly from Entebbe International Airport or Kajjansi Airfield to Pakuba airstrip or Bugungu airstrip in the park. From there, it takes about 30 minutes to drive to Paraa ferry crossing point.
Ethical credentials:
Actively reduces consumption
Recycling
Solar powered or renewable energy
Promotes local businesses
Funds projects
Local or organic food
Facilities:
Spa
Pool
Private pool
Restaurant
Bar
Wifi
Activities:
Hiking
Cultural visit
Wildlife watching