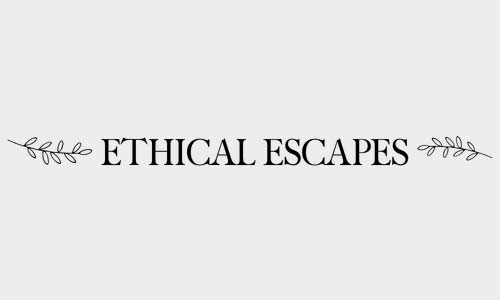 ---
.:
Samara Karoo Reserve: A conservation journey in the heart of the Great Karoo
If you're looking for a safari experience that goes beyond the Big Five, look no further than Samara Karoo Reserve. This private wildlife reserve is located in the Great Karoo semi-desert area in the Eastern Cape, South Africa³. It is close to Graaff-Reinet, one of the oldest and most historic towns in the country⁴. Samara Karoo Reserve covers 67,000 acres of land, encompassing five of South Africa's nine vegetation biomes and hosting a variety of arid-adapted wildlife⁵. Samara Karoo Reserve is more than just a game reserve; it's a conservation journey that aims to restore the natural balance and beauty of this unique landscape¹.
The reserve has three lodges, each with its own character and charm. The Karoo Lodge is a colonial-style farmhouse with nine spacious suites, each with a fireplace, air conditioning, Wi-Fi, and a private veranda. The lodge also has a swimming pool, a spa, a library, and a dining room. The Mountain Retreat is a secluded and romantic hideaway with four luxury tents, each with an outdoor shower, a fireplace, and a private deck. The retreat also has a plunge pool, a lounge, and a dining area. The Manor is an exclusive-use villa with four en-suite bedrooms, a swimming pool, a jacuzzi, a sauna, a steam room, and a gym. The villa also has a chef, a butler, and a ranger at your service.
The reserve offers a range of activities to suit your interests and preferences. You can enjoy game drives, bush walks, cheetah tracking on foot, birdwatching, hiking, mountain biking, stargazing, or simply relaxing in the tranquil surroundings. You can also join conservation activities such as rhino monitoring, camera trapping, or alien plant removal. You can even sleep under the stars in the luxury star bed, overlooking a waterhole where animals come to drink¹. The reserve also offers cultural experiences such as visiting Graaff-Reinet's museums and art galleries, or meeting the local community and learning about their traditions and crafts².
Samara Karoo Reserve is committed to environmental and social responsibility. The reserve follows sustainable practices such as using renewable energy sources, recycling water and waste, planting indigenous trees, and avoiding plastic packaging. The reserve also supports local initiatives such as education programs, health clinics, skills development projects, and job creation opportunities. By staying at Samara Karoo Reserve, you're not only enjoying an unforgettable safari; you're also contributing to the well-being of the planet and its people¹.
The Great Karoo is one of South Africa's most diverse and fascinating regions. It is home to ancient rock art sites, fossil fields, historic towns, scenic mountains, and diverse wildlife. It is also known for its cultural heritage, hospitable people, and delicious cuisine. The Great Karoo is an ideal destination for nature lovers and adventure seekers alike⁵.
Getting to Samara Karoo Reserve is easy and convenient. The reserve is located about 2.5 hours' drive from Port Elizabeth or 40 minutes by plane to the Samara airstrip³. You can book a private transfer from Port Elizabeth or Graaff-Reinet to the reserve through the reserve's website¹, or rent a car from one of the car rental companies at Port Elizabeth airport³. Alternatively, you can take a bus or a train from Port Elizabeth or Cape Town to Graaff-Reinet⁴, and then take a taxi or arrange a pick-up from the reserve¹.
The room rate at Samara Karoo Reserve starts from R6 500 per person per night for two people sharing a suite at the Karoo Lodge¹. The rate includes all meals, drinks (excluding premium brands), game drives, bush walks, cheetah tracking on foot (subject to availability), conservation levy (R150 per person per night), Wi-Fi (at the Karoo Lodge only), laundry service (at the Karoo Lodge only), and VAT. The maximum occupancy per suite is two adults (children over 8 are welcome at the Karoo Lodge; children under 8 are welcome at the Manor). The reserve is accessible for guests with reduced mobility; there are two specially adapted suites at the Karoo Lodge with wheelchair access¹.
Ethical credentials:
Reforestation or restoration
Facilities:
Pool
Private pool
Kids club
Wifi
Room capacity:
Up to 2
Up to 4
Up to 8
Over 8