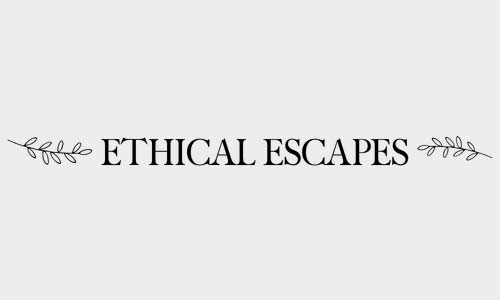 ---
.:
Red Rocks Rwanda is more than just a place to stay, it is a place to connect with the local culture, nature and community. This eco-friendly hostel and campsite is located in Nyakinama village, near the border of Uganda and Congo, and offers a range of accommodation options, from private rooms to safari tents to traditional cottages. Whether you are looking for a budget-friendly base to explore the nearby Volcanoes National Park, or a relaxing retreat to enjoy the scenic views and the rural lifestyle, Red Rocks Rwanda has something for you.
The accommodation at Red Rocks Rwanda is simple but comfortable, with beds, wardrobes, towels and toiletries provided. The bathrooms are shared and have hot showers. The rooms and tents have private balconies or verandas, where you can admire the lush gardens and the rolling hills. The cottages are built in the Rwandan style, with thatched roofs and wooden walls, and have double beds and en suite bathrooms. All accommodation options have free WiFi access at the restaurant and bar area, where you can also enjoy delicious organic meals, drinks and live music.
The hostel and campsite offer a variety of facilities and activities to make your stay enjoyable and memorable. You can relax in the chill out area with beds and hammocks, play volleyball or table tennis, watch cable TV or visit the tattoo studio. You can also join one of the many cultural activities on offer, such as banana beer making, cooking lessons, basket weaving, home stays, agricultural tours, tree planting, heritage walks or painting lessons. You can also explore the surrounding area by bike or on foot, visit the local village and market, or take a guided tour to the Volcanoes National Park, where you can see the famous mountain gorillas.
Red Rocks Rwanda is not only a place to have fun, but also a place to make a difference. The hostel and campsite are part of a social enterprise that supports various social and environmental projects in Rwanda. The hostel and campsite use solar power and rainwater harvesting systems, recycle waste and compost organic materials, grow their own fruits and vegetables, and source most of their products locally. The hostel and campsite also employ local staff and provide them with training and education opportunities. The hostel and campsite support several initiatives that benefit the local community, such as building schools and health centres, providing scholarships and micro-loans, promoting women's empowerment and cultural preservation, and protecting wildlife and biodiversity.
Red Rocks Rwanda is located in Nyakinama village, in the Northern Province of Rwanda. This region is known for its natural beauty and cultural diversity. You can find stunning landscapes of volcanoes, lakes, forests and savannahs, as well as rich wildlife such as gorillas, elephants, buffaloes and birds. You can also experience the vibrant culture of Rwanda by visiting local villages and markets, attending festivals and ceremonies, or watching dances and music performances.
To get to Red Rocks Rwanda, you need to fly to Kigali (the capital of Rwanda) from your international destination (such as Kenya or South Africa), then take a bus or arrange a transfer to Nyakinama village (about 2 hours). From Nyakinama village, you can take a taxi or walk to the hostel and campsite (about 10 minutes).
The room rate at Red Rocks Rwanda starts from $7 USD per night for camping (tent hire included), $20 USD per night for a twin room (breakfast included), $25 USD per night for a safari tent (breakfast included), or $23 USD per night for a cottage (breakfast included), depending on the season. The room capacity ranges from 1 to 4 people per room or tent. The hostel and campsite welcome children of all ages (with special rates for kids under 12) and offer babysitting services if needed. The hostel and campsite are accessible by road only (no air or water access).