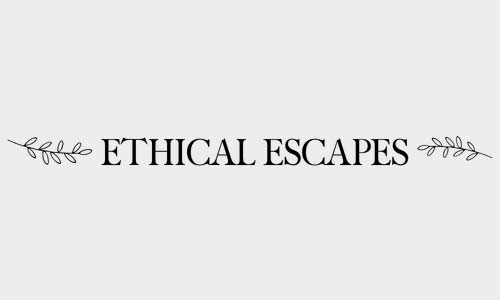 ---
.:
Employs people who have struggled to find a living otherwise
Guests can also support the hotel's social responsibility programme by staying here. Some proceeds go towards it.
Onsite cafe and restaurant with local Norwegian meals.
The building is also sustainable, shares energy and resources with the fellow hotel.
PS: Hotell is a unique and affordable hotel that offers more than just a place to stay. Located in the trendy Vulkan area of Oslo, this hotel is a social enterprise that serves as a learning platform for people who are currently not in the job sector. PS: Hotell's goal is to not only provide a full service hotel towards its guests but also a possibility for its staff to get back to a normal working life³.
The hotel has 31 rooms, each with its own location and view. You can choose from standard, comfort, or superior rooms, depending on your preferences and budget. All the rooms are cozy and comfortable, with wooden furniture, colorful fabrics, and local artwork. They also have private bathrooms, air conditioning, flat-screen TVs, and minibars. Some rooms also have balconies or patios where you can enjoy the fresh air and the sounds of the city.
The hotel offers a range of facilities and services to make your stay memorable and enjoyable. You can relax in the common lounge area, which has a bar, a library, a fireplace, and a hammock zone. You can also enjoy the outdoor dining area, which serves delicious meals made with local ingredients and organic vegetables from the hotel's own garden. You can also indulge in a pampering treatment at the wellness center, which offers massages, aromatherapy, reflexology, and other therapies. If you're feeling adventurous, you can explore the surrounding area on foot or by bike, or join one of the daily excursions that the hotel organizes, such as eco-safaris, birdwatching, stargazing, or visiting the maned wolf conservation project run by local NGO Onçafari.
PS: Hotell is not only a beautiful destination, but also a responsible one. The hotel is committed to sustainability and community impact, and has implemented several initiatives to protect the environment and support the local people. The hotel uses solar power, rainwater harvesting, composting, recycling, and organic farming to reduce its ecological footprint¹. The hotel also sources most of its food and supplies from local farmers, fishermen, artisans, and businesses¹. The hotel also sponsors various educational, cultural, and social projects in the community¹, such as school programs, health campaigns, art workshops, and music festivals.
PS: Hotell is located in Vulkan¹, a former industrial area that has been transformed into a creative and cultural hub of Oslo². Vulkan is known for its vibrant nightlife, where you can find bars, clubs, restaurants, and live music venues. Vulkan is also home to some of Oslo's most innovative attractions, such as Mathallen², a food hall that showcases the best of Norwegian cuisine; Dansens Hus², Norway's national stage for contemporary dance; and Kulturkirken Jakob², a former church that hosts concerts and exhibitions.
Getting to PS: Hotell is easy and convenient. The hotel is located on Maridalsveien 13C in Oslo¹, which is about 50 km from Oslo airport³. You can take a train or a bus from the airport to Oslo Central Station³, which is about 15 minutes away from the hotel by foot or by tram³. The hotel provides free parking for guests upon request¹.
The room rate at PS: Hotell starts from $113 per night for a standard room to $175 per night for a superior room¹. The room capacity varies from two to four people depending on the room type. The hotel welcomes kids of all ages and provides cribs upon request³. The hotel is accessible for guests with disabilities and has wheelchair-friendly rooms and facilities¹.