Unique eco lodge that offers a different way of experiencing Mauritius, set on the banks of the longest river in the island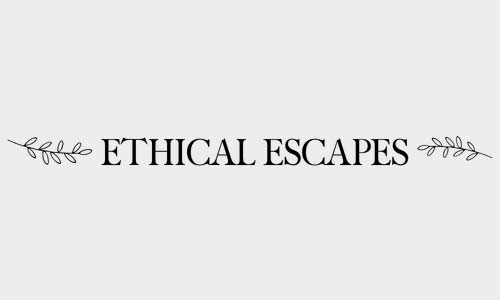 ---
.:
Otentic Eco Tent Experience is a unique eco lodge that offers a different way of experiencing Mauritius. Set on the banks of the Grand River South East, the longest river in the island, Otentic is a place where you can reconnect with nature and enjoy a simple and authentic Mauritian lifestyle.
The lodge consists of 12 spacious safari tents, each with a private terrace overlooking the river and the lush green surroundings. The tents are comfortable and well-equipped, with a king-size bed, a fan, a safe, and an en-suite bathroom with hot water. The decor is minimalist and natural, using local materials such as bamboo, wood, and canvas.
Otentic has a communal area where you can relax, socialise, and enjoy delicious meals prepared with fresh and organic ingredients. The food is inspired by the local cuisine, with dishes such as fish curry, chicken daube, or palm heart salad. You can also help yourself to tea, coffee, water, and homemade lemonade throughout the day.
The lodge has a swimming pool where you can cool off and admire the views of the river and the mountains. There is also a spa where you can indulge in massages and treatments using natural products. If you are feeling adventurous, you can explore the area by kayak, stand-up paddle, bike, or hike. Otentic offers free transfers to Ile aux Cerfs and Ilot Mangenie, two stunning islands with white sandy beaches and turquoise lagoons. You can also visit the nearby waterfall, the fishing villages, or the sugar cane fields.
Otentic is more than just an eco lodge; it is also a project that aims to preserve the environment and support the local community. The lodge uses solar panels for electricity, rainwater for irrigation, and compost for fertiliser. It also recycles waste, reduces plastic use, and grows its own vegetables and herbs. Otentic employs staff from the neighbouring villages and provides them with training and fair wages. It also supports local artisans, farmers, fishermen, and guides by buying their products and services. Otentic organises cultural events such as music nights, cooking classes, and storytelling sessions to share the Mauritian culture and traditions with its guests.
The east coast of Mauritius is one of the most beautiful and authentic regions of the island. It has a diverse landscape of mountains, forests, rivers, lagoons, and islands. It is also rich in history and culture, with influences from Africa, India, Europe, and China. You can discover the colonial heritage of Mahebourg, the religious diversity of Flacq, or the vibrant markets of Centre de Flacq. You can also enjoy various activities such as golfing, kitesurfing, snorkelling, or sailing.
To get to Otentic Eco Tent Experience, you need to fly to Sir Seewoosagur Ramgoolam International Airport in Mauritius. The airport is about 45 minutes away from the lodge by car. You can arrange a transfer with Otentic or rent a car at the airport. Alternatively, you can take a bus or a taxi to Deux Freres village, where Otentic is located.
The room rate at Otentic Eco Tent Experience starts from $150 per night for two people, including breakfast and dinner. The tents can accommodate up to four people (two adults and two children). The lodge welcomes children of all ages and has a playground and a kids' club. The lodge is accessible for people with reduced mobility.
Luxe glamping
Homemade rum for cocktails
Smaller more authentic
Solar-powered on the east coast
Sunken en suite bathrooms and balconies
Communal outdoor area and pool, honesty bar, outdoor restaurant, organic garden and Mauritian home cooked meals
Watersports
Ethical credentials:
Solar powered or renewable energy