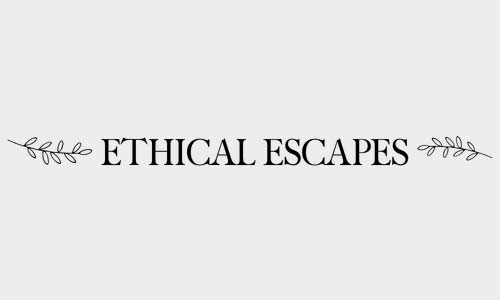 ---
.:
If you're looking for a secluded and serene getaway in the heart of Dominica's rainforest, look no further than Papillote Wilderness Retreat. This eco-friendly hotel is a hidden gem that offers cozy and comfortable accommodation, lush tropical gardens, natural hot pools, and stunning views of the mountains and waterfalls.
Papillote Wilderness Retreat has 10 rooms and suites, each with its own unique charm and character. The rooms are simple but spacious, with wooden furniture, colorful fabrics, and local artwork. The suites have separate living areas, kitchenettes, and private hot pools. All the rooms have balconies or verandas where you can enjoy the fresh air and the sounds of nature.
The hotel is surrounded by four acres of botanical gardens, which are home to over 1000 species of plants, as well as birds, butterflies, and tree frogs. You can explore the gardens on your own or join a guided tour with the owner Anne, who is an expert botanist and a passionate conservationist. You can also relax in one of the four volcanic hot pools, which are fed by natural springs and have therapeutic properties.
Papillote Wilderness Retreat is conveniently located near some of Dominica's most amazing natural attractions, such as the Trafalgar Falls, the Titou Gorge, the Boiling Lake, and the Morne Trois Pitons National Park. You can easily access these sites by hiking, driving, or joining one of the hotel's excursions. You can also enjoy other activities such as snorkeling, diving, fishing, whale watching, or cultural tours.
Papillote Wilderness Retreat is not only a beautiful destination, but also a responsible one. The hotel is committed to sustainability and community impact, and has implemented several initiatives to protect the environment and support the local people. The hotel uses solar power, rainwater harvesting, composting, recycling, and organic farming to reduce its ecological footprint¹. The hotel also sources most of its food and supplies from local farmers, fishermen, artisans, and businesses¹. The hotel also sponsors various educational, cultural, and social projects in Dominica¹.
Dominica is a small island nation in the eastern Caribbean Sea, known for its rich biodiversity, pristine waters, and fascinating history. Dominica has over 300 rivers, 12 waterfalls, 5 volcanoes, 3 lakes, 2 boiling springs, and 1 rainforest that covers two-thirds of the island. Dominica is a paradise for nature lovers, adventure seekers, and culture enthusiasts. You can discover Dominica's diverse flora and fauna, explore its rugged terrain and scenic trails, experience its vibrant Creole culture and heritage².
Getting to Papillote Wilderness Retreat is easy and convenient. The hotel is located on Trafalgar Falls Road in Trafalgar Village¹, which is about 15 minutes away from Roseau³, the capital city of Dominica. Roseau has a ferry terminal that connects to other islands in the Caribbean², as well as a small airport that has domestic flights to Melville Hall Airport³. Melville Hall Airport is about an hour away from Roseau³, and has international flights to several destinations in North America and Europe². The hotel provides airport transfers for guests upon request¹.
The room rate at Papillote Wilderness Retreat starts from $95 per night for a Standard Room to $195 per night for a Garden Suite. The room capacity varies from two to four people depending on the room type. The hotel welcomes kids of all ages and provides cribs upon request. The hotel is accessible for guests with disabilities and has wheelchair-friendly rooms and facilities.